The future of the Biomining process is intimidating since it promises operational simplicity, reduced investment as well as overhead expenses, but also faster construction durations that no other industry can match. 

Furthermore, this innovation has a lower carbon footprint, and its adoption in the mining sector is expected to grow. Although it appears unconventional, it is reportedly also used to generate approximately 5 percent of the country's gold & 20 percent of the nation's total copper. It is also employed to extract nickel, zinc, and cobalt, including other rare earth elements to a slightly lesser degree. The extraction of rare earth minerals, which seem to be essential in almost everything from smartphones to alternative energy sources, is somewhat its most exhilarating ability.
What exactly is Biomining?
Biomining is the method of extracting materials of commercial value from rock ore deposits or underground mining waste utilizing microscopic organisms (microbes). Biomining methodologies could also be utilized to wipe up metal-contaminated sites.
The precious components can be oxidized by microbes, enabling them to dissolve within the water. One more method used mostly by microbial is to decompose the metamorphic rock, allowing the material to be utilized effectively. The Biomining procedure is referred to as "bioleaching" when the material is dispersed in water, and "bio-oxidation" whenever the material becomes more usable. Iron, copper, and gold, which also are discovered in sulfide minerals, are among the metals presently being mined.
Bioleaching procedures are frequently more productive than other mainstream mining applications, and they have the potential to restore mine tailings sites.
The Type of Metals That are Extracted from Biomining
GOLD
COPPER
COBALT
ZINC
SILVER
URANIUM
NICKEL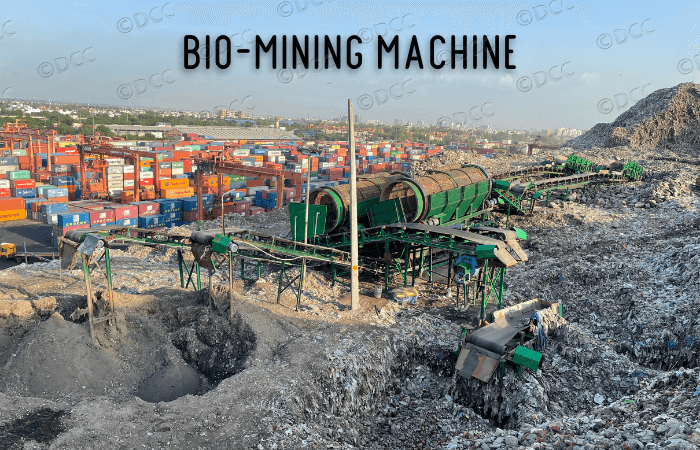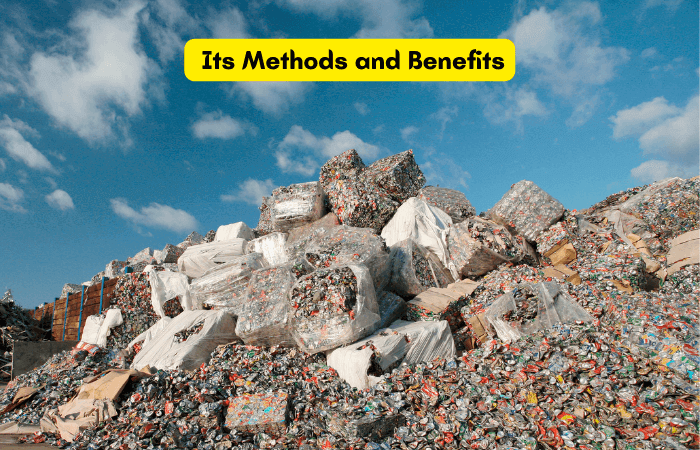 The Biomining Methods
Bioleaching is a traditional approach to Biomining. The low-grade raw material is accumulated into a massive pile known as a leach pile and thereafter submerged in a sluggish sulfuric acid wash in this procedure. The chemical then interacts with the sulfide mixture of the ore, encouraging the proliferation of bacterial strains that begin to deteriorate the raw material and relieve mineral deposits or materials in the liquid state.
It is commonly used to recover valuable metals like gold from ore deposits. Since it is a lustrous metal, the whole operation involves uncovering the ore to micro-organisms oxidation, which also deteriorates the non-soluble pyrrhotite and arsenic elements while removing meddling metal sulfides from the ore. In reality, bio-oxidation converts material to a concentrated shape, and also the solution is disposed of.
The most important yet beneficial metals like copper, nickel, zinc, uranium, gold, and silver were among the metals that this technology used.
The Benefits of Biomining
Among the benefits of bioleaching are:
Bioleaching could even stabilize sulphuric acid contaminants from mines without causing any environmental damage.
It enables us here to recycle mineral wealth by retrieving relevant elements from waste, like metal, compost, fertilizer, and others.
If any heavy metal ions are still not broken down, they can form toxicants that can cause diseases such as asthma and lung disease.
Bioleaching is less expensive than smelting mechanisms.
It has the potential to treat everything from liquid waste to toxic waste.
The Biomining process can clean up hydrocarbon contamination (PCB, Pentachlorophenol, Trichloroethylene, etc.).
Several Bioleaching provides an alternative method for extracting precious minerals from low-grade iron ore which have already been extracted.
It can be employed for storing tanks and pipes, as well as dumpsites, pesticide residues, and herbicides.
Standard incineration procedures consume a significant amount of energy, whilst these practices need not necessitate any energy of any kind.
It can diagnose agricultural contaminants (such as thiazine and DDT) as well as inorganic waste (Uranium, sulphur, etc.).
Today, so many scientists, businesses, and Biomining companies are experimenting with Biomining for composting to extract important possessions from sewage water and electrical waste.
Biomining is becoming widely attractive in nations like Finland, Chile, and Uganda. Chile has depleted its copper-rich metals and is currently relying on Biomining, whereas Uganda has already been retrieving cobalt from copper tailings ponds for more than a century.
The Environmental Threats & Consequences

The majority of contemporary Biomining operational processes make use of naturally produced microbial diversity. Since these microbes also are widespread throughout the environment, the potential risks with the release of the micro biota into the natural ecosystem are thought to be minimal. The major ecological dangers are linked with discharges as well as diagnosis of the microbes' oxidized, metal-rich solvent since it is equivalent to mine drainage containing acid out of some mining sites. This risk can be minimized by making sure that Bio-mining takes place under sterile environments, with appropriate sealing as well as waste disposal guidelines in place.
What is the Future of Bioleaching?
The future of the world is dependent on how we meet today's globalized expectations. As science progresses and technology continues to evolve, there will be more possibilities for enhancing how the world operates using new-age transformational Biomining machines.

Final Thoughts
Mining is one of mankind's ancient industrial activities, and also the innovation used to retrieve mineral deposits has not modified substantially over time. This eco-friendly process not only reduces environmental impact but also uncovers hidden resources. Conventional mining technology solutions have negative health and ecological consequences, so bioleaching operations for obtaining inorganic nutrients from their corresponding ores have now been created to address this issue.
Thankfully, Bio mining has become so adaptable that it can be utilized on many other planets. Microscopic organisms from intense environments found on Earth could even leach a variety of critical elements and metals from rock layers once subjected to the frozen, high temperatures, radioactivity, and suction of space, according to bioleaching research performed on the International Space Station.
Also, Sustainability is an essential aspect of the mining sector that should be prioritized. Aside from having a lower carbon footprint than drill-and-blast, Biomining seems to have the possibility of reducing infrastructure costs, strengthening mine protection by operating from the ground, and boosting employment.
Call/DM us for inquiries! +91-7290049003
Sharing is caring!