DCC INFRA PRIVATE LIMITED
DCC Infra Private Limited is one of the emerging manufacturers of Municipal Solid Waste processing plant, automatic waste segregation machines and equipment such as Trommel, Conveyor Belts, Baling Machine, Ballistic Separator and other MSW Equipment's in India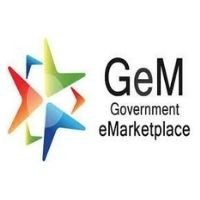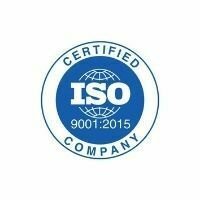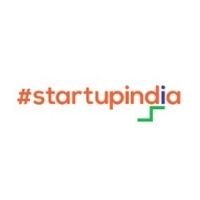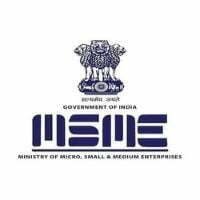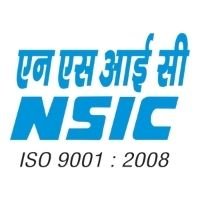 MSW Plant and Machinery
In India, tons of municipal solid waste are generated every day. With the growing population, the amount of waste generated is also multiplying. This waste includes the garbage from residential homes, societies, offices, construction and demolition waste and commercial waste which is a mixture of both biodegradable and non-biodegradable waste.
The waste so generated is then collected and thrown to some government garbage bins which are then transferred to bigger Solid waste management sites allocated by respective Municipal corporations of that region.
Municipal Solid Waste Management takes care of effective dumping, collection, waste segregation, and other MSW Operations held over the years at the Landfill site.
MSW plants are huge waste management plants fitted with a large number of waste recyclers and use heavy equipment like trommels, ballistic separators, etc. for separating out the recyclable Zero waste and converting it into reusable products to make the best out of waste management and decomposition. Zero Waste is a set of principles focused on waste prevention that encourages the redesign of resource life cycles so that all products are reused.

MSW Operations
Effective management is the key to best waste management systems and thus the plants are operated by highly professional and trained manpower. While the machines are supervised at every step, the entire plant is managed by skilled engineers. The operation of machines is monitored and efficient working is ensured.
To ensure a healthy environment the plants plan the release products like organic matter from biomass products, inorganic matter, paper, metal, sand, and stones.

DCC aims to develop a systematic waste management system in India covering the complete process from MSW Landfill Management with the help of bulldozers, excavators, and automatic Waste Segregation through Trommels & Ballistic Separator machines, to provide material recovery facilities of the Segregated waste material. 
Composter
Waste management is all about focusing and emphasizing three important R's- REDUCE, REUSE & RECYCLE. Compositing is one of the effective methods of treating, managing as well as controlling municipal solid waste while accomplishing all three of the R's. In another word, it is a sustainable waste management technique or practice that effortlessly converts any amount of accumulated organic waste into a usable product but using an organic waste composter (OWC machines) only.
Features of DCC Composter Machine
Our DCC Composter machines come with the following features:
Our composting machine treats manage and control all the municipal and domestic solid waste professionally
The machine completes the processing procedures in less than 3 to 8 hours saving your time, money, and effort.
Focusing more on three important R's- REDUCE, REUSE & RECYCLE
Performs every task like sorting, separation, accumulating organic waste like a pro
The machine doesn't require more than one manpower.
Trommels
Most Common Advantages of Using  Automatic Waste Segregation Machine

A trommel is waste segregation equipment consisting of a cylindrical drum that has several holes of a given dimension. The holes aid with the classification, because as the drum rotates, it just makes the material fall shorter than the holes, while the majority of the material spills out of the other end of the trommel. Trommels are well known and widely used in different waste management and Landfill O&M around the world.
With a capacity range of 10TPD-300TPD, DCC is also manufacturing Movable Trommel Machines with a pre-installed conveyor system for operating at different locations within a landfill. 
Ballistic Separator
DCC Ballistic Separators are designed for sorting 2D materials (plastic film, paper, cardboard, and fibers) and 3D materials (containers, plastic bottles, cans, brick, wood, etc.).
The separator can accommodate various categories of material, including single-stream, urban solid waste, commercial and industrial waste. With the experience of many ballistic separators being built in INDIA, DCC is one of the top manufacturers of ballistic separators in India. We have perfected the design and construction method of the ballistic separator over time, assembling it with accessories such as blower, self-cleaning brushes, and automatic inclination variation, enabling the municipal solid waste to achieve very high efficiencies of separation. All the commercial parts of the ballistic separator are of the highest quality, manufactured by reputable production, from the bearings to the gear-motors.
In this age of robotic machines, the ballistic separator for sale is still the best choice and continuously manages to impress many with its impeccable performance. This could be the possible reason why DCC, a reputed Ballistic Separator Manufacturer in India is now coming up with new designs, feature-rich, and customized-based devices for the Sale of Ballistic Separators to meet the new-age requirements of the clients.
Baling Machine
Hydraulic scrap baling machine is a manual/fully automatic waste management equipment that processes garbage or scrap including metals (stainless steel, aluminium, copper, etc.), plastic, paper, etc by applying hydraulic force on the waste material from dual directions. It is an advanced scrap processing system that is in high demand in the market as it efficiently processes the scrap which may even have a great monetary value.
The baler machine consists of a cylinder attached horizontally and a vertical press that applies force in the vertical direction so as to push the scrap material towards the exit of the baler called the ejection door. As the press forces the scrap bundle inside the cylinder from two different angles, it is forced out of the machine.
This is an easy maintenance machine that is fitted with the necessary safety features, consumes low power and thus offers to work at lower cost per ton as compared to other baler machines. It enhances the overall efficiency of our Waste Recycler Plant and helps in express zero waste management.
Get Quote For Solid Waste Management Services & Equipment